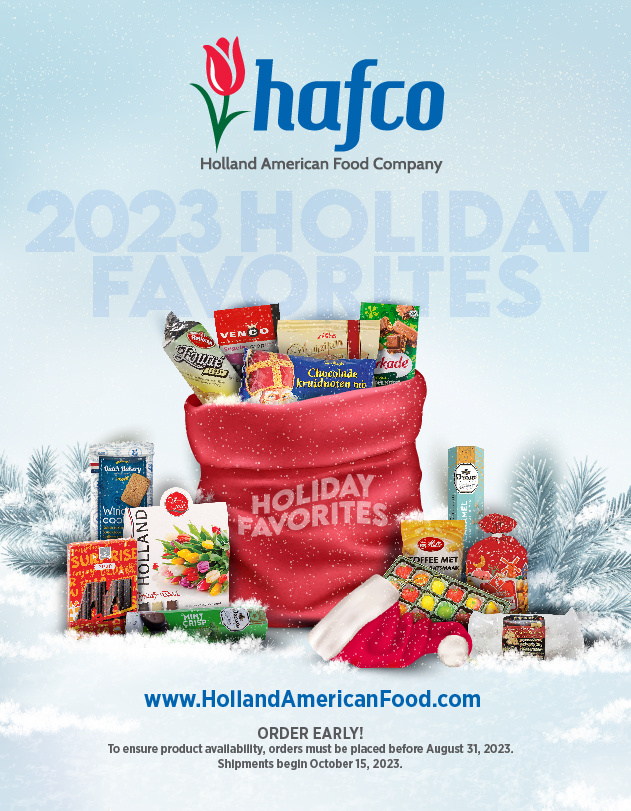 Our Christmas Catalog
is now Available!
Discover the benefits of working with
Holland American Food Company!
For over 75 years, HAFCO has been a premier source for Dutch products in the United States. As a direct importer from Holland, HAFCO offers one of the largest selections of Dutch grocercies in the United States. We have low minimum orders and very attainable purchase levels for free shipping. We also have a complete line of Delft, Dutch Souvenirs, Wooden Shoes, and household items. With thousands of Dutch products you'll be sure to exceed your customers' expectations with the selection you can provide.
Providing quality service is our mission. We work hard to provide you with quick turnaround on shipping and carefully managed inventory. We monitor our pricing very closely to make sure we stay competitive in the industry, assuring you the freshest possible product with the most economical and efficient deliveries for your business. Providing great service and the best pricing available allows you to run your company with confidence.
HAFCO is a wholesale only company. If you are looking to purchase our items at retail, please feel free to email us and we will respond with a retailer closest to your location.



Call us today to get started!
Call us today at 616-531-2012 and talk with one of our friendly Customer Service Representatives about becoming a HAFCO customer.